Check out my Sharpie Bag guest post at
Crafted Love
.
I found Allison's blog while browsing the craft blogs on
blog lovin
. I love Allison's graphic design style on her blog. She's actually a graphic design student in college. (That makes me double jealous...I'd love to be a student again and I wish I had studied graphic design rather than debits and credits.) Check out Allison's blog.
Click on the picture below to follow me on blog lovin.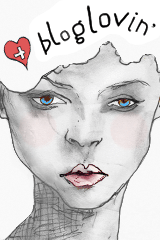 Email me if you would like me to guest post on your blog. thecraftycpa (at) gmail (dot) com.